Events and Conferences
Opportunities to learn, meet, and share insights with the WhyLabs team along with other MLOps and DataOps practioners.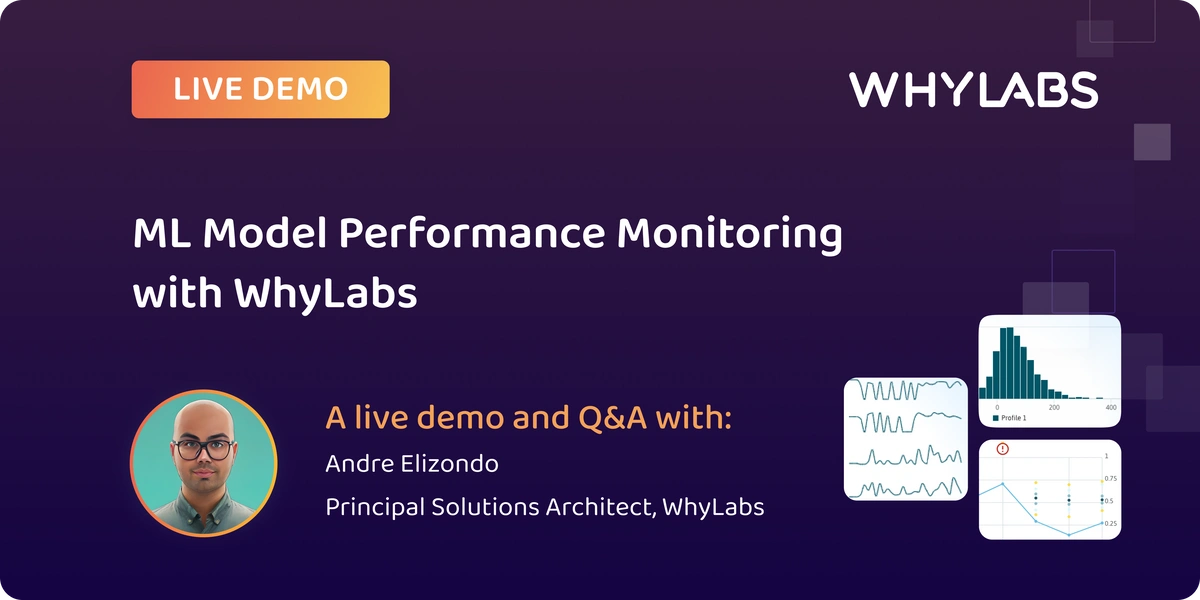 FEATURED EVENT
ML Model Performance Monitoring with WhyLabs
In this session, we'll explore monitoring key metrics and how to monitor different parts of the ML lifecycle to keep your model performing at its best. We'll discuss how WhyLabs can help you streamline your performance monitoring practices and detect issues before they impact your users.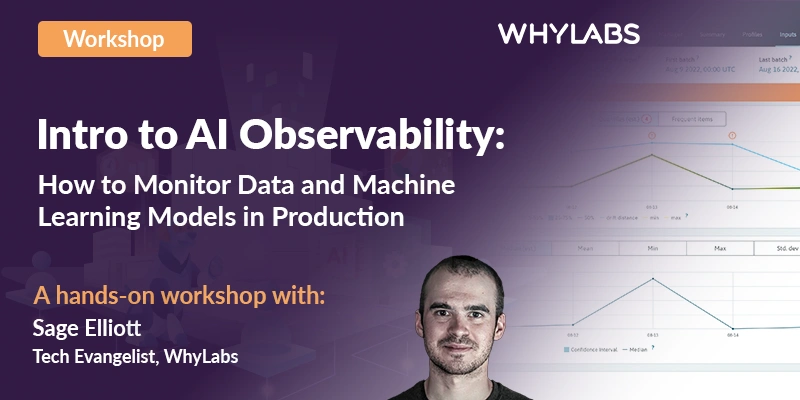 Intro to AI Observability: Monitoring ML Models & Data in Production
APR 12 2023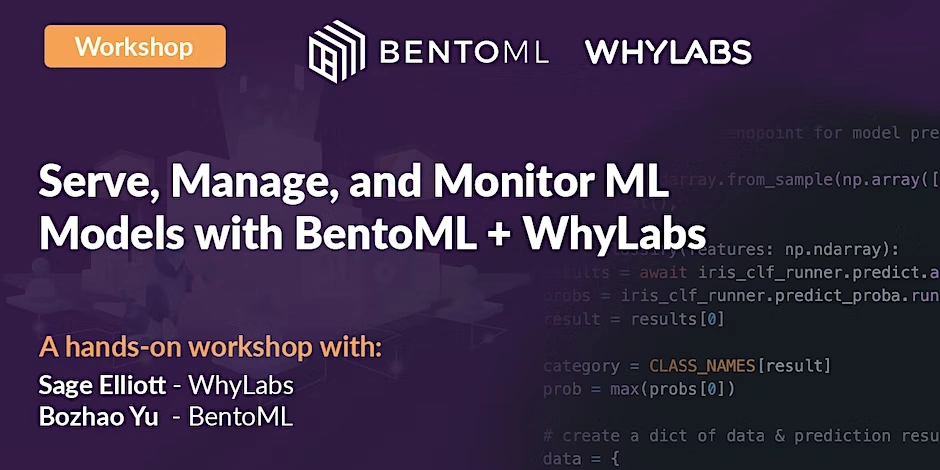 Model Serving & Monitoring with BentoML + WhyLabs
APR 19, 2023
PAST EVENTS